FBI and White House clash over controversial Republican memo
The FBI has questioned moves to release a secret memo said to accuse it of abusing surveillance powers to target Donald Trump's presidential campaign.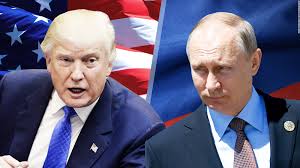 There are suggestions the Congressional memo may be published on Thursday.
Democrats fear the document may be an attempt to discredit the inquiry into Trump campaign links to Russia.
Democratic Congressman Adam Schiff accused his Republican counterparts of altering the text of the document after it was voted on. He said it should be withdrawn and reviewed again prior to any possible public release.
Special Counsel Robert Mueller is leading the investigation into alleged Russian meddling and possible obstruction of justice by members of the Trump administration.
The White House has to approve the memo's release but its chief of staff, John Kelly, told Fox News Radio it would be "released here pretty quick" for the "whole world" to see
What do we know about the memo's contents?
The four-page document was compiled by staffers for House Intelligence Committee (HIE) head Devin Nunes, a member of Mr Trump's Republican party.
It apparently accuses the Department of Justice (D0J) and the FBI (Federal Bureau of Investigation) of abusing a surveillance programme known as the Foreign Intelligence Surveillance Act (Fisa) during the 2016 presidential election campaign.
The allegation is that the FBI ran surveillance on a member of Mr Trump's campaign.
According to lawmakers who saw the memo, it says the FBI obtained a warrant to spy on the campaign aide on the basis of unproven accusations against Mr Trump known as the "Russian dossier".
That dossier was compiled by former UK intelligence agent Christopher Steele with money financed in part from Hillary Clinton's campaign.
The HIE voted to release the memo on Monday and Mr Trump has until the weekend to decide whether to clear it for public release.
Following his State of the Union speech on Tuesday night, Mr Trump was heard telling a Republican lawmaker he was "100%" for releasing the document.
As of Wednesday however, he had still not read the memo, White House press secretary Sarah Sanders said.
Mr Kelly said Mr Trump wanted "everything out so the American people can make up their own minds and if there's people to be held accountable, then so be it".